Tayla drops new video for debut single "Call Me Danger"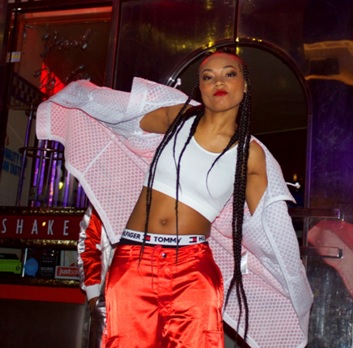 Tayla
Watch Here
Hailing from Birmingham, Tayla has dropped the new video for her debut single 'Call Me Danger', out now and impacting 7th October.
Poised to become one of this summer's most addictive anthems, 'Call Me Danger' is a soul-laden slice of mid-90's R&B that serves as a confident & powerful introduction to the artist. The video sees Tayla and her friends take to the streets of London in cabs and rickshaws, causing hacov across town.
On the track, Tayla explains "Call Me Danger is about feeling 100% confident and not giving a flying fuck about what anyone else thinks. Going out, having your look on point, feeling killer sexy and having the attitude to back it up."
"Call Me Danger" is out now and will impact on 7th October via The Shooting Gallery Recordings / SYPM.
Tom Mehrtens | Online | Purple Entertainment | 27 - 29 Glasshouse St, London, W1B 5DF